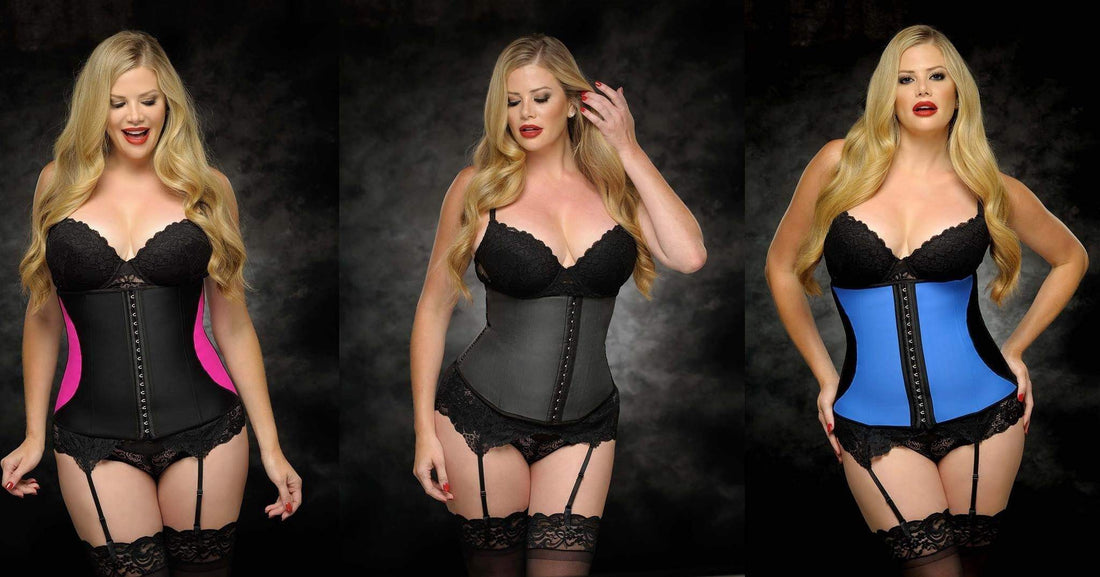 NEW Diva's Signature Waist Trainers - Limited Edition Release. Order Now.
1- Diva's Celebrity Waist Trainers
2 - Diva's Sport-Pro Waist Trainers,

Waist Training is an extremely popular practice used by many famous celebrities, top athletes and busy women!
Wear your Diva's Celebrity Waist Trainer under clothes to hide your tummy use it during your workouts to train your muscles or use it daily to loose inches on your waistband develop that sexy hourglass
Diva's Celebrity Waist Trainer features:

3 hooks for maximum sizing flexibility
A Unique Design to Show off your Curves
Comfortable steel boning for maximum compression and hold
External high quality latex, silky spandex & nylon on the inside
High compression.

Work-out With Diva's Sport- Pro Waist Trainers.
Diva's Latex Sport Pro Waist Trainer maximizes any fitness routine by giving you faster results to sculpt your figure. The latex causes you to sweat more with any exercise: sports, weightlifting, walking/running, yoga and many other physical activities. Since correct posture is essential in most exercises, not only for preventing injuries but fully maximizing the workout, this waist trainer becomes your personal trainer. For maximum results, use this sport waist trainer in conjunction with a consistent workout routine and a healthy diet.
www.divascurves.com