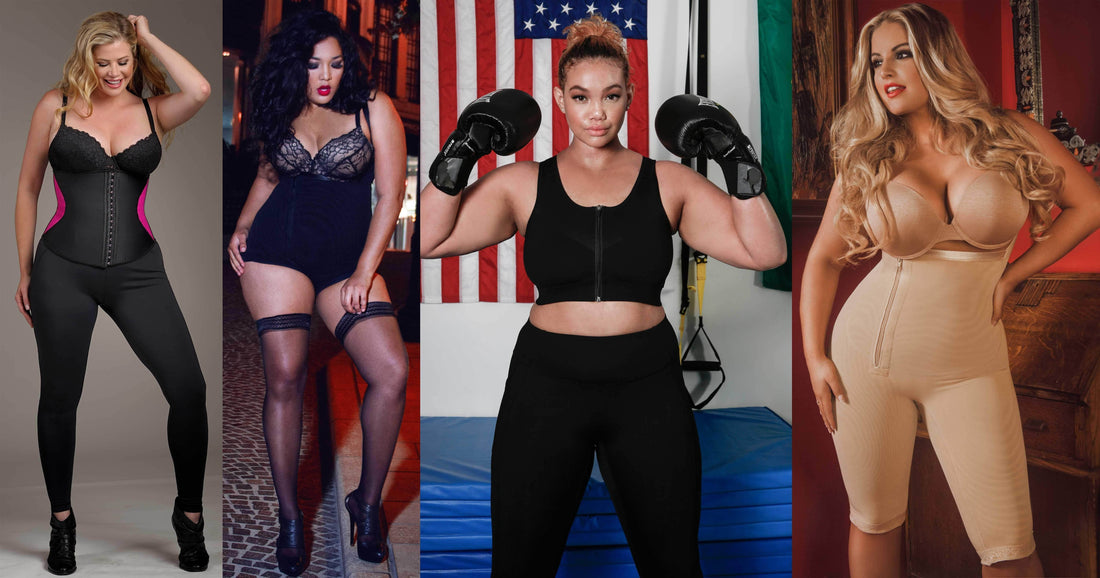 "The Fashion Industry Is Not Making It Work For Plus-Size Women"
Diva's Curves Answer!
When Tim Gunn, Emmy-winning co-host of the show Project Runway, said: the fashion industry is not making it work for plus-size women.
That was what give us a Mission to reverse that. We listened to women who complained that they can't fined there sizes at Victoria Secrets,  Spandex and luluLemons. And when they found their sizes the shapewear, lacking support and being downright unattractive. Some are not happy with the fitting while the others are not satisfied with the material of the garment. A very common issue with shapewear that women use is that they do not get one in the perfect size; a piece that does the magic of making their bodies look better in shape. Sounds familiar by any chance? Well not anymore.
We set out to construct the perfect garment that significantly slims and shapes a woman's body and provide the style and comfort that every woman deserves. We chose top-of-the-line, multi-layered material that is both absorbent and breathable, for all day and all night comfort. Our garments are sleek and sexy, and so comfortable that you can dance the night away. Best of all, we use the smoothest, most durable material that makes them invisible even under your tightest, most form-fitting fashions and give you an all-new level of confidence without the fear of showing the lining of your inner garment. Here's the icing that tops the cake. You can choose from a wide range of shapewear sizes that we offer!
0 comments