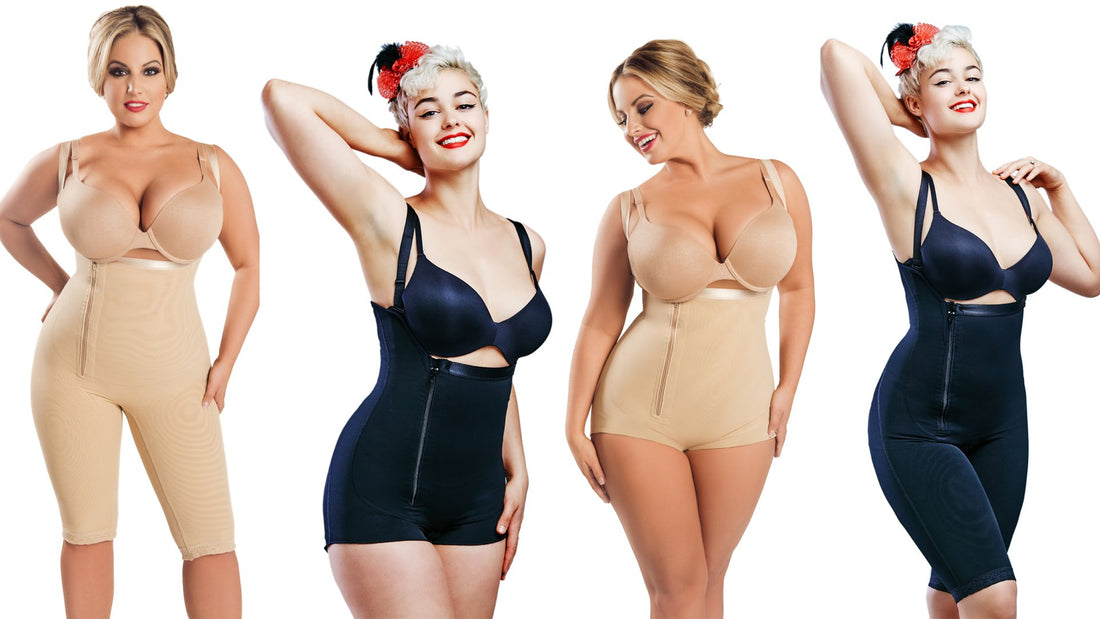 Best Shapewear
Compression
Garments for Curvy Women. Diva's Curves.
Why Compression Garments Not a Shapewear?
All the garments made by Diva's Shapewear are constructed from only the highest quality, multi-layered, breathable material for maximum comfort all day long. All our garments are designed with an advanced pattern technique that gives you a cool, dry feeling even during intense exercise.
This comfortable Shapewear Compression garment tightens your stomach, hips, and derriere to flatten out and give you sexy curves.
1. Wide adjustable hooks on shoulder straps.
2. Zipper and hooks closure for better control and easy wearing;
3. The belly part can be controlled well with 3 layers design;
4. Leg opening with glue design for anti-curling;
5. Open crotch with snaps design is convenient for going to the toilet.
No more uncomfortable sweating and wetness to struggle with!
Additionally, we incorporated our unique, open crotch design which allows for comfort and convenience. You can wear your compression wear all day long and not have to worry about agonizing over pulling it up and down every time you need to use the bathroom.
Perhaps the best feature of all is our incredibly smooth, durable material that ensures that the garment is invisible under even the most form-fitting clothing. No one needs to know that you're wearing compression garments to give your body and confidence a boost, all they'll see is a sexy, feminine physique and a confident woman.
0 comments