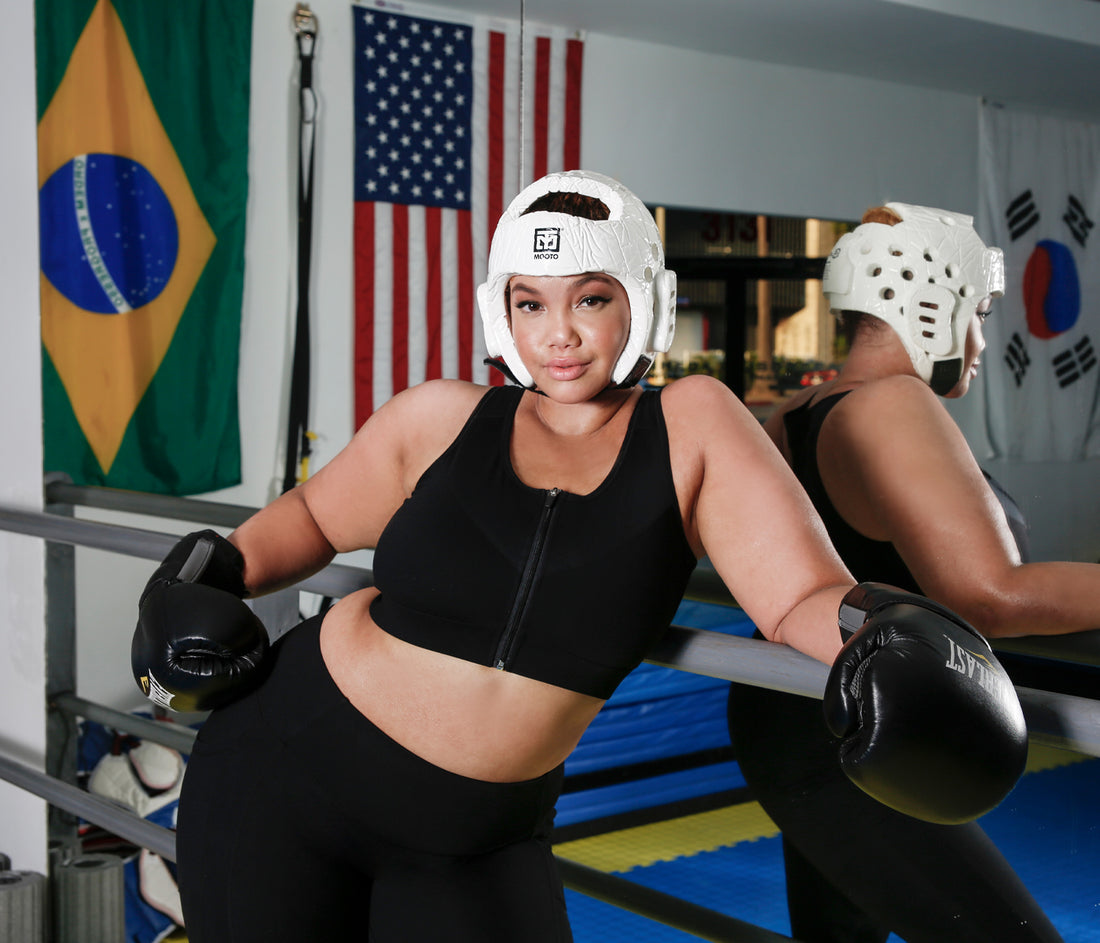 Compression Sport Bra, Wireless with Front zipper.
Our compression sports bra was designed for full busted and full figured women. We know that having a full bust means that you need additional coverage and support when you work out to keep you comfortable and looking good.

The team here at Diva's Curves created our compression sports bra with the plus size women, with a full chest in mind. Our sports bra has:
Double layers for maximum durability
Wireless structural seams for comfort
Inner supportive slings to keep things in place
Full back coverage for the support you need and deserve
Shock absorbers to reduce strain on your back and shoulders
Extra wide shoulder straps to enhance back support
Gentle elastic under band that doesn't cut into your chest
Breathable fabric that keeps you cool and dry, even under the sweatiest conditions
Front overlay zipper with a lock for safety
Whether you're doing a HIIT workout, out for a jog, or calming the mind with yoga, you can rest assured that you'll feel supported, secure, and free thanks to the innovative designs from Diva's Curves compression sports bra.
We use a blend of 87% Nylon and 13% Lycra to construct our high quality sports bras. These fabrics are the most comfortable and flattering materials you can use when it comes to compression shapewear. The best part is, they are designed to wick away sweat and moisture, ensuring you are cool and dry all day long.
These bras aren't just for the gym, either, they are perfect for everyday wear under any clothing. Our bras offer the support you need and the comfort you deserve!.
0 comments