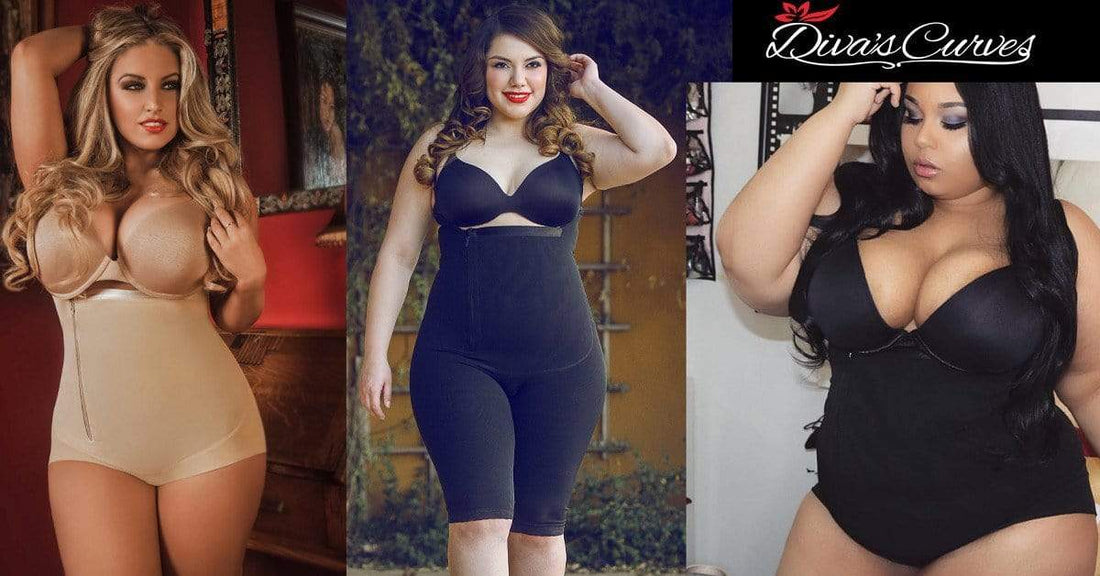 Diva's Curves is known to be a luxurious, high quality, comfortable shapewear brand. Our Shapewear garments are specially designed to:
Accentuate your curves
Eliminate inches from your waist and mid-rift
Provide comfort and style
Add beauty to your personality, and
Upgrade your overall confidence
It is rightly said that "Beauty lies in the eyes of the beholder"; but if something gives you comfort, you feel beautiful on your own too. A woman's body is not just for the purpose of an attractive outer appearance; women today certainly want much more than that! Our goal is to help them feel confident and comfortable on the inside while achieving their body's ideal silhouette on the outside.
Our Shapewear Garments

We listened to women who complained about their shapewear, lacking support and being downright unattractive. Some are not happy with the fitting while the others are not satisfied with the material of the garment. A very common issue with shapewear that women use is that they do not get one in the perfect size; a piece that does the magic of making their bodies look better in shape. Sounds familiar by any chance? Well not anymore.

We set out to construct the perfect garment that significantly slims and shapes a woman's body and provide the style and comfort that every woman deserves. We chose top-of-the-line, multi-layered material that is both absorbent and breathable, for all day and all night comfort. Our garments are sleek and sexy, and so comfortable that you can dance the night away. Best of all, we use the smoothest, most durable material that makes them invisible even under your tightest, most form-fitting fashions and give you an all-new level of confidence without the fear of showing the lining of your inner garment. Here's the icing that tops the cake- You could choose from a wide range shapewear sizes that we offer!

Our advanced pattern will:

Flatten your tummy
Add to your bust line
Curve your waist, and
Lift your derriere, making it look shapely and not flat.
Be worriless about any health issues which usually is a stigma associated with a shapewear. At Diva's Curves, you have all the benefits at your door step while providing upper and lower back support to comfortably reduce back strain and improve your posture.

Our Shapewear garments feature adjustable, removable straps and a front zipper over hidden hooks with extra soft padding for comfort so you wouldn't have to worry about the fitting. A unique, open crotch design with snaps offers convenience. And most importantly, our garments will not roll down or shift on you and this particular feature makes our customers never give up on us and our products. You can wear your favorite bra with the garment since it ends just under your bust-line, giving you countless reasons to present yourself emanating a new and different vibe.

0 comments