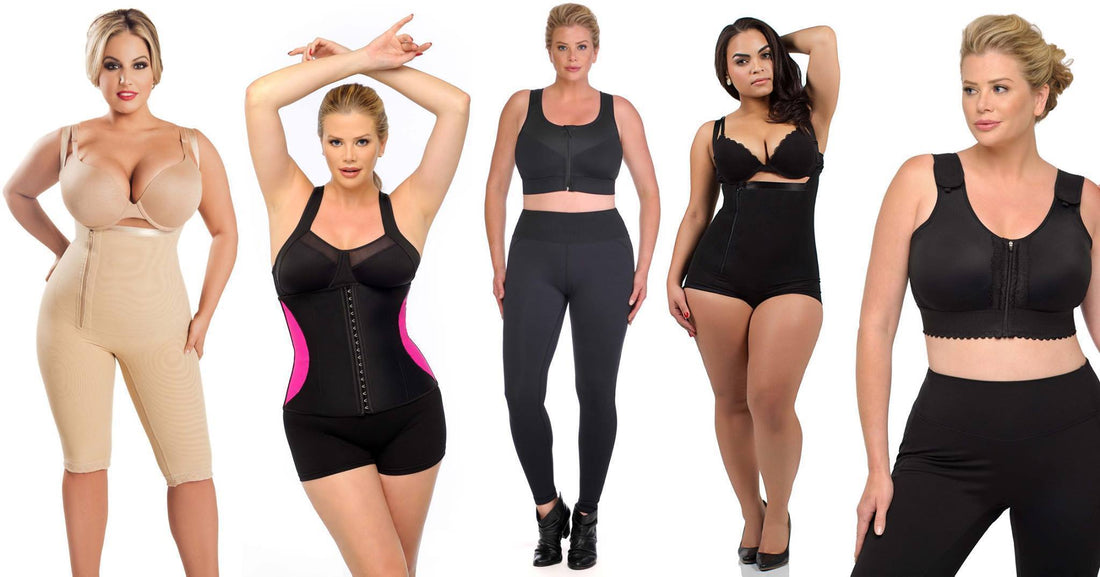 Diva's Curves Compression Wear for Plus Size Women. Shapewear Compression. Compression Leggings, Post Surgical Bras and Sport Compression Bras.
Diva's Curves brings to you the promise of perfect fit along with a smooth, seamless technology that supports you underneath your clothing. A brand dedicated to crafting smart Top of the line quality Shapewear - Post Surgical Compression Garments - Plus Size Shapewear garment collections for women, we are proud of the versatility that we are able to offer.
The knowledge and thorough understanding of shapewear needs that we have accumulated over the years, empowers us to ensure a blend of comfort and functionality in every design that we develop. While the sizes of a body shaper at Diva's Curves can reach up to 5XL, their comfortable close fit makes women feel confident in every dress that they put on.
Our product range also branches out into post surgical compression garments that are specifically crafted for facilitating a speedy recovery after complex procedures like liposuction. We have engineered our own fabric; the top of the line, high quality and multi-layered, breathable material is designed with an advanced pattern technique, to make every pair of Diva's Curves Shapewear Compression Garments, unlike anything else.
All the Divas Curves offerings are made with the finest fabrics that allow a perfect silhouette that is required to go invisible under regular clothing. And even though every piece flattens the bulges and supports the back, it does not compromise on the freedom of movement once worn. This flexibility is possible only because of their special lightweight structure and intelligent contours that are meant to make your curves look much fitter and better.
0 comments