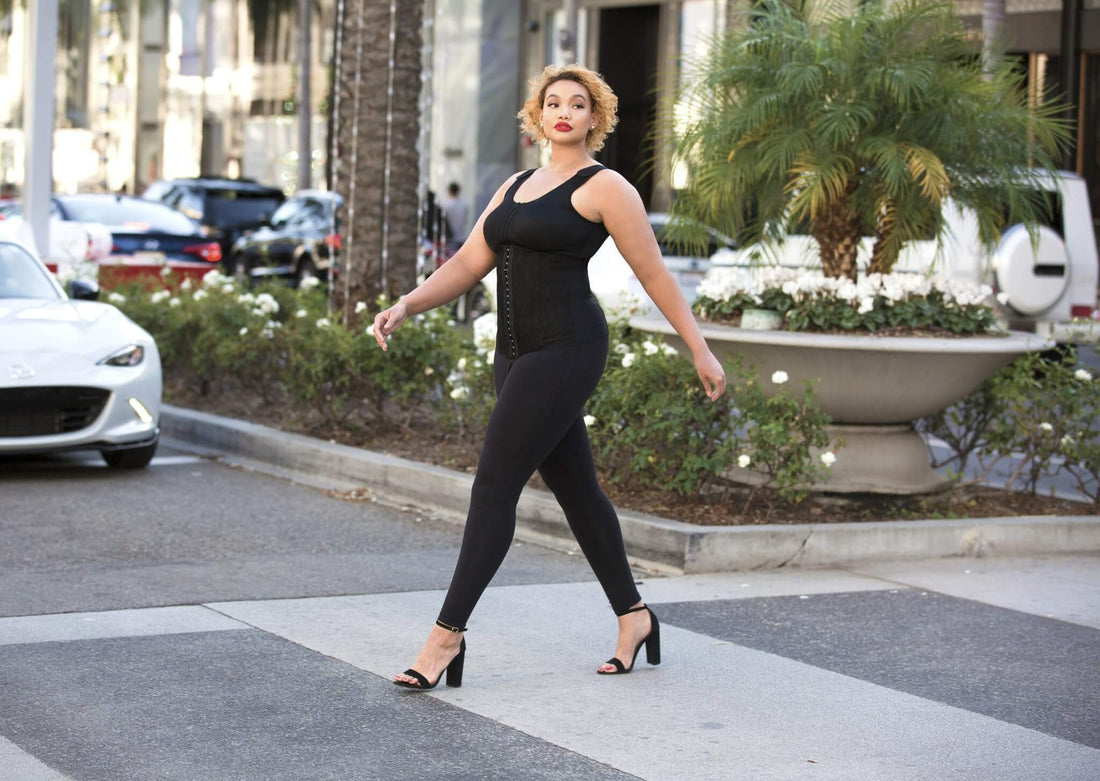 It is every woman's fantasy to look stylish and attractive every day. For those who do not work out on a regular basis, achieving that perfect look in elegant form-fitting gowns is a little difficult. Most women stay concerned about their tummy and thigh fat. For that perfect visual appeal, it is essential to find a comfortable solution that can hide your flaws and make you feel confident.
Fortunately, there is a miracle product that can accentuate your curves and make you look glamorous every day. Plus size compression leggings have successfully won the hearts of millions of women all around the world by delivering high-quality results. The versatile nature and comforting fit of such products make them a everyday necessity. These products have made it possible to avoid the stress of unwanted bulges and look extremely charming.
Whether you are a fitness enthusiast or a fashion diva, purchasing a pair of high-quality compression leggings can certainly make your life easier. Keep the following things in mind the next time you go for compression workout leggings shopping:-
It should have a tear-resistant stretchy fabric
While purchasing a new compression legging, you should not make any compromises on quality. You will be able to move around freely and workout properly only if the material is of high-quality. It is important to look for tear-resistant compression leggings if you want them to last for a long duration of time. It is a one-time investment that will help you achieve your fashion goals.
The fabric should be breathable
If you are purchasing compression leggings for exercising or traveling purposes, you need to ensure that the material has a breathable nature. Sweating can give rise to uncomfortable scenarios and purchasing breathable compression leggings is the best way to avoid such situations. Such products offer proper airflow and absorb moisture quickly. You will able to concentrate fully on your tasks without stressing about your looks.
It should be designed for all-weather use
People are advised to opt for compression workout leggings that are designed for all-weather purposes. You can engage in both indoor and outdoor workout sessions by including these leggings in your gym wear. They will provide you support, stability and make you feel comfortable all the time.
Diva's Curves offers an exclusive range of shapewears, post surgical garments, and compression leggings. If you want to purchase high-quality plus size compression leggings, Diva's Curves is a good way to go.
0 comments