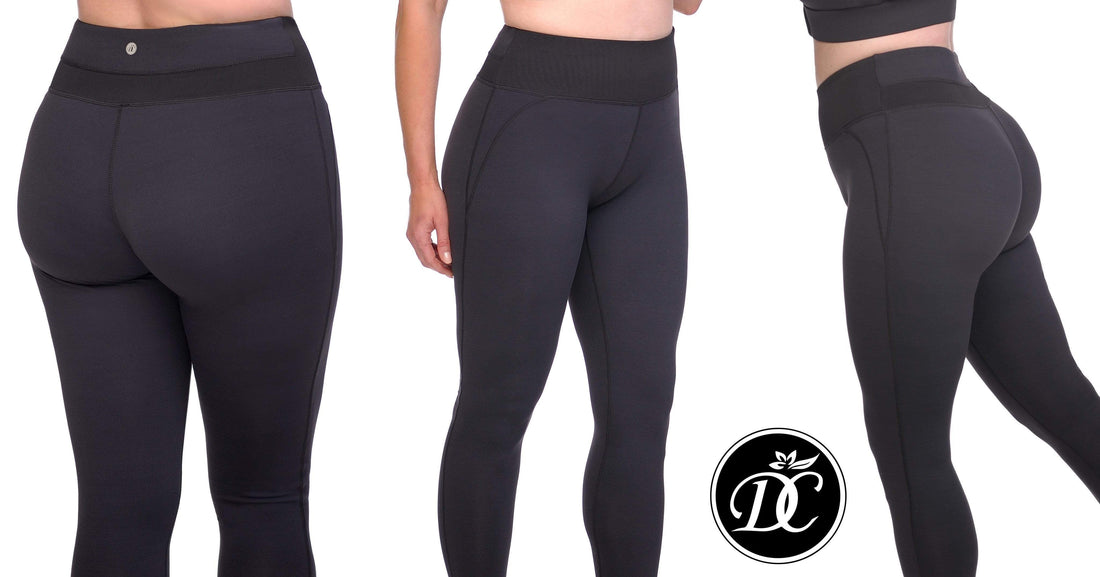 Plus Size Shaping Compression, Close-Fit Leggings with high- rise support panel to flatten your tummy. Up to 4XL.
www.divascurves.com
The most comfortable Shaping Compression Leggings you have ever worn. YOU will be in OWE, the first time you put it on. Once your Legging is on. The High Rise Compression waist is design to stay put and will not slide down even with high intensity exercise.
These High-Rise Leggings with a mesh support panel panel to flatten your tummy  to keep you feeling covered and secure. It's all about the fit! These sleek close-fit Leggings feature flattering seams and a fresh, form-fitting cut that keeps you looking curvy.
Diva's Shaping Leggings" feature a high waist for maximum coverage and a comfortable elastic waistband to prevent them from rolling down, so say goodbye to constantly having to pull up your leggings and feel secure in any activity.
Perfect for high impact workout and everyday wear. These super comfortable full-length compression leggings define and curve your waist, smooth your tummy, shape your hips, thighs, and rear. The moment you slip them on your waist seems to magically lose several inches and gives you an hourglass shape.
These comfortable compression leggings help fight the leading causes of cellulite helping to soften, smooth and tone your skin. Diva's Shaping Compression Close-Fit, High-Rise Legging with a mesh frame for maximum curves use top of the line advanced technology fabric to ensure comfort, function, innovation and versatility.

87% nylon, 13% Lycra.
Added Lycra® fibre for stretch and shape retention.
0 comments