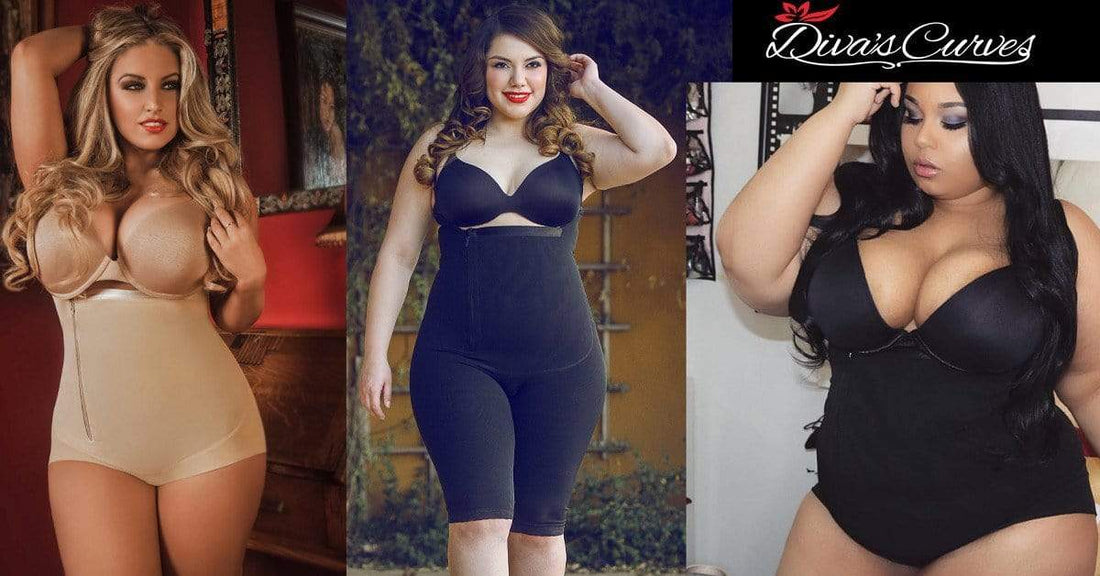 "I put the garment on and I love it! I am not a curvy diva, I am a square shaped Diva who also recently had weightloss surgery and it awesome!! Coming from a Diva that has always purchased body majic which gives you curves if you you are boxrd shape but it is terribly uncomfortable. This garment is VERY COMFORTABLE, I can breath and I have learned to appreciate My shape. It is totally awesome!! So for any ladies who sont have curves, feelvfree tk inbox me for questions, for today this garment has changed my life" Doretta Tootle, March 23, 2017
I have been full figured since I was a teenager, and I have spent hundreds on all sorts of shapewear. Control top, spandex, hook closure - you name it - and I know the frustration of cheaply made and poorly functioning girdles.

With my 30th birthday approaching, I decided to take another serious crack at making a lifestyle change and losing the weight. With obesity, a compression garment is a big part of not only looking your best but also helping change your posture and rebuild muscles along the lower waist. When you want to make a change, the food and activity are essential, but help from tools like a compression garment really help. So, I went searching for a good one.

Luckily, I found Diva's Curves. High quality, well fitting garment that works really well with your bra and clothes. From the first time I put it on, I loved it. It was firm without binding, didn't roll, and kept shape without bulging. After a year, it still looks new even with regular wear.

Good clothing is an investment, and this is a wise one.

Its nearly 18 months later, I'm 125 pounds lighter, and I've gone from a 4x to a large with Divascurves. I love them and recommend them to everyone. Like the little black dress or a pair of pumps, any shapely woman should have one. They are brilliant.

On 3 Jun 2016 16:28, "R. O'Connor"

"Diva Curve shape wears is the best. The straps are adjustable unlike the others that cut into your shoulders; it truly compresses, and gives you curves. I am telling you women this is the best investment you will make.
May 18, 2016, Simone – Georgia

"The Diva's garment was lighter, and multi-layered so it is breathable, but still provides the same level of compression. I was very impressed by the quality of the garment, but most of all by the incredible customer service of this company."
April 14, 2016, Cheryl Gregory - South Florida.

"Looking to tuck in, lift up, and cinch in, then this the shape-wear for you. The thing I like about this particular foundation is that it doesn't flatten your butt. This garment does more than smooth it brings in the waist, as well."
By Chastity Garner
Plus-Size Fashion Expert.
0 comments