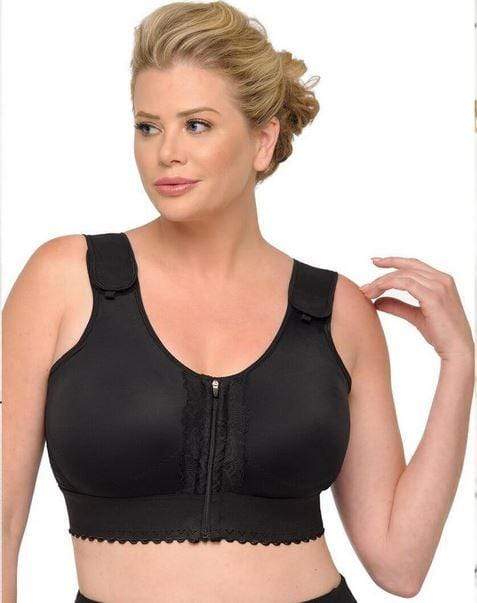 Have you recently undergone breast surgery? Struggling with pain and inflammation? It will take time to completely heal. You may not be able to dial down the pain and swellings on your own, but you can do something to gain relief and without compromising on your comfort. Go ahead and choose the right post-surgical compression bra now!
Diva's Curves post-surgical compression bra provides a significant amount of medical-grade compression and support after breast surgery. The Healing Bra by Diva's Curves works wonders in reducing swelling as well as protecting and stabilizing the breast area during the breast surgery recovery period. Featuring inside cup pockets to securely hold and keep breast prosthesis or ice packs, the offered post-surgical compression bra is easy to close. Extremely comfortable to wear, the Healing Bra has adjustable shoulder straps and stays shut with its hidden hooks and eyes and easy zippered front overlay.
An apt decision after breast surgery, post-surgical compression bra offered by Diva's Curves is one that protects and facilitates healing as one recovers from breast surgery. Lace front detailing and flattering fit are also features that make this bra an unmatched choice.
Put an end to your inconvenience, choose the Healing Bra without thinking twice. Rest assured, it will be gentle on your skin and help you heal while eliminating any discomfort.
0 comments