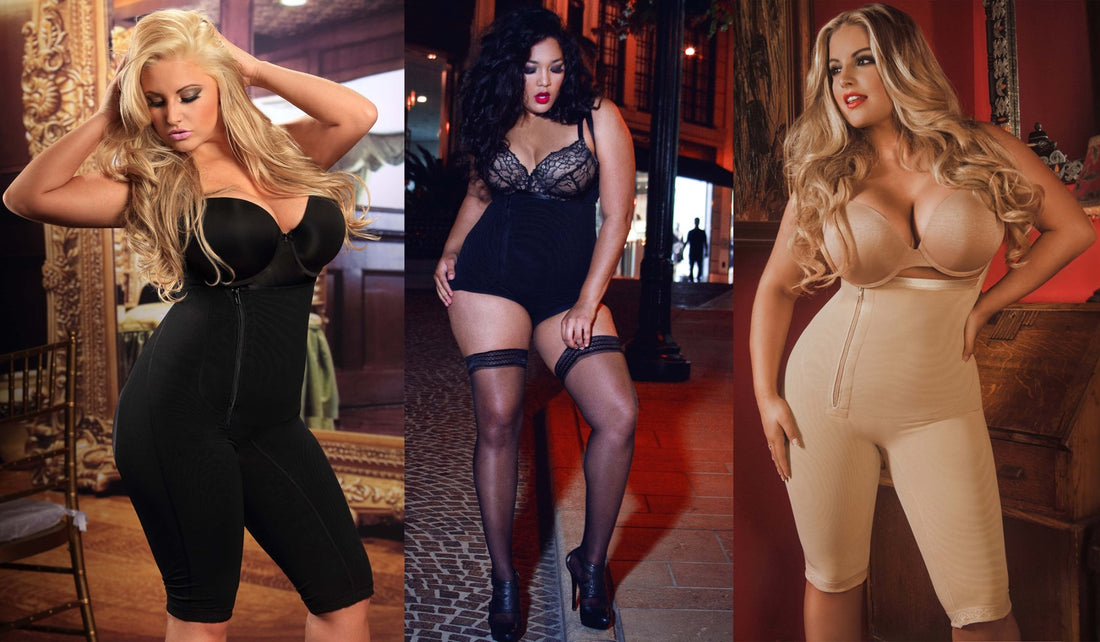 At Diva's Curves, we believe that beauty comes in all shapes and sizes. This is why we set out to create the highest quality plus size shapewear on the market.
We know that there is a huge need for shapewear designed for curvier women, so we set out to fill the gap. When you choose our products, you can expect slimming, smoothing, contouring and comfort-no matter what your size.
At Diva's Curves, our plus size shapewear compression was designed and constructed out of complaints women expressed about their Shapewear. The shapewear industry is notoriously full of garments that lack support and are downright unattractive.
As plus size women ourselves, we were fed-up with buying shapewear that was either too tight and constricting to wear all day, or it provided no support or shaping at all.
Our mission has always been to construct the perfect garment that significantly slims and shapes the female body while providing the style and comfort women deserve.
The Diva's Curves short shapewear compression and the full body shaper garments use high quality, multi-layered breathable material designed with an advanced pattern technique, giving the garment an absorbent cooling feel all day long. No more uncomfortable sweating!
Our unique open crotch design encourages all day wear. This means you don't have to dread going to the bathroom and fussing with inconvenient shapewear that must be pulled down and repositioned every time.
Best of all, we use the smoothest, most durable material, making the garments invisible even under the most form-fitting fashions. No one will ever know that you're wearing compression garments under your clothes! All they will see is a smooth, feminine body.
0 comments