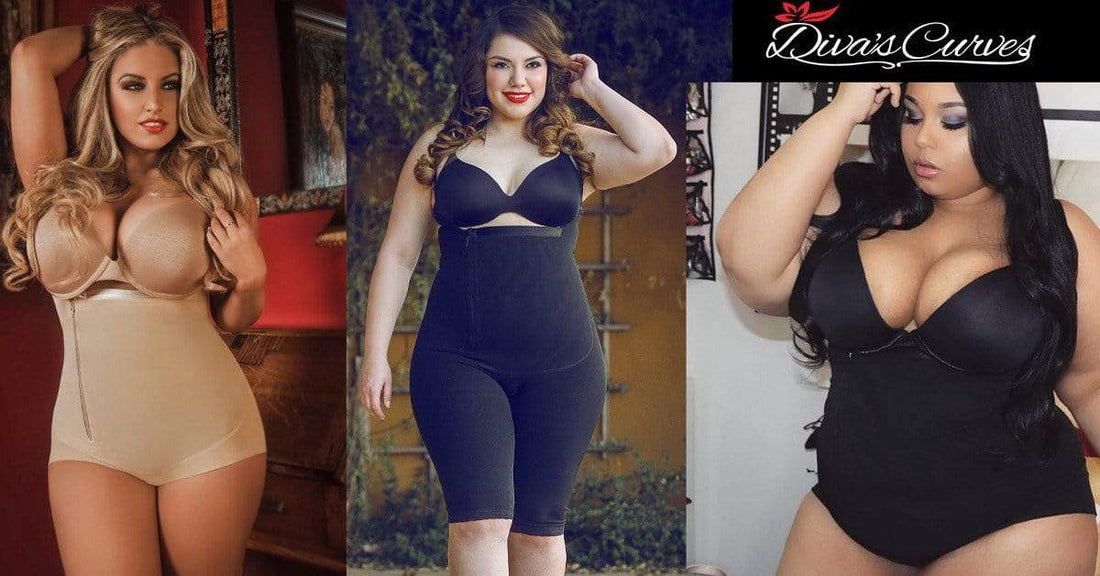 Why Diva's Curves Garments is one of the Best Shapewear Foundation Garments on the markets today?
Best Shapewear, Post Surgical Compression Garments Reviewed by Plus Size Women of 2016. Diva's Curves A Luxurious, High Quality, Shapewear & Waist Trainers Brand that specializes in all Sizes, Up to 5XL.
We engineered our own fabric, the top of the line, high quality and multi-layered breathable material is designed with an advanced pattern technique, to make every pair of Di'va's Curves Shapewear Garments unlike anything else.
For the "outer layer" of the garments, we use a custom blend of specially imported material Nylon Power Mesh Fabric. This strong material is soft to the touch and stretchy, providing comfort, stability, and breathability to our garments, which gives the garment an absorbent cooling feature all day long.

For the silky feel "inside layer" we use Spandex and Nylon as our material is sophisticatedly combined with elegant lace to create this boutique quality garment. Our high quality material offers the compression support you need without hot, bulky, heavy fabric.
Our garments feature adjustable, removable straps, and a front zipper over hidden hooks with extra soft padding for comfort. Our Unique open crotch design with snaps offers convenience was intended for all day/24 hour wear. And most importantly, our garments will not roll down or shift on you. And since it ends just under your bust-line, you can wear your favorite bra with the garment.

DIVA'S CURVES
Best Shapewear, Post Surgical Compression Garments Reviewed by Plus Size Women of 2016. Diva's Curves A Luxurious, High Quality, Shapewear & Waist Trainers Brand that specializes in all Sizes, Up to 5XL.
www.divascurves.com
"From the first time I put it on, I loved it. It was firm without binding, didn't roll, and kept shape without bulging. After a year, it still looks new even with regular wear."
"3 Jun 2016 "R. O'Connor"
"Diva Curve shape wears is the best. The straps are adjustable unlike the others that cut into your shoulders; it truly compresses, and gives you curves. I am telling you women this is the best investment you will make.
May 18, 2016, Simone – Georgia
"The Diva's garment was lighter, and multi-layered so it is breathable, but still provides the same level of compression. I was very impressed by the quality of the garment, but most of all by the incredible customer service of this company."
April 14, 2016, Cheryl Gregory - South Florida.
"Looking to tuck in, lift up, and cinch in, then this the shape-wear for you. The thing I like about this particular foundation is that it doesn't flatten your butt. This garment does more than smooth it brings in the waist, as well."
By Chastity Garner
Plus-Size Fashion Expert
0 comments