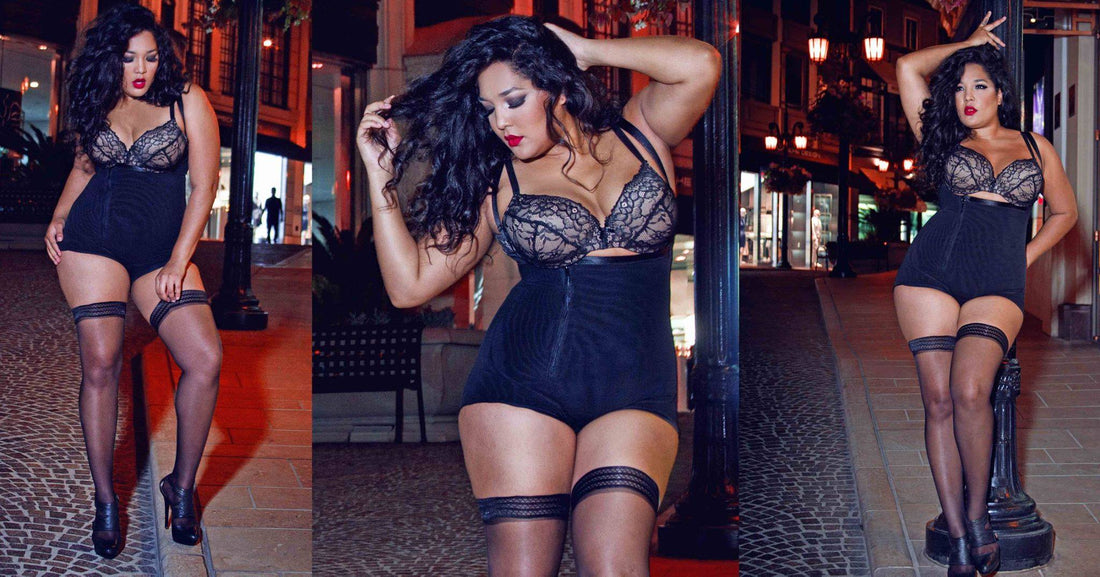 Why Do Plus Size Women choose Diva's Curves Shapewear Compression Garments to be the Best Shapewear Foundation Garments on the markets today?
When Tim Gunn, Emmy-winning co-host of the show Project Runway, said: "the fashion industry is not making it work for plus-size women." Diva's Curves answered by creating the best plus size shapewear, designed for plus size women, by plus size women
Diva's Curves is founded and owned by plus size women. We know and understand not only the female body, but the plus size female body.
Our sole purpose is to design products that allow women to look and feel amazing on both the inside and the out, all while maintaining your body's natural silhouette. Our innovative designs compress and mold your body into the sexy figure you have always desired.
For many plus sized women out there, it is a struggle to find the perfect piece of shapewear that is both functional and comfortable. With so many options out there, it can be difficult to determine which shapewear will best smooth out your lumps, without leaving you feeling constricted and uncomfortable.
Diva's Curves is on a mission to bring high-quality, comfortable shapewear to plus size women everywhere. What makes us different? We are plus size women ourselves. We know what works and what's comfortable.
Are you looking for plus size shapewear compression to use as foundation garments under your dress or other form-fitting attire?
Diva's Curves has the best plus size shapewear compression garments, that are specially designed to flatten your tummy, add to your bust line, curve your waist and lift your bottom up. Our products are specialized to fit women of all body types.
0 comments