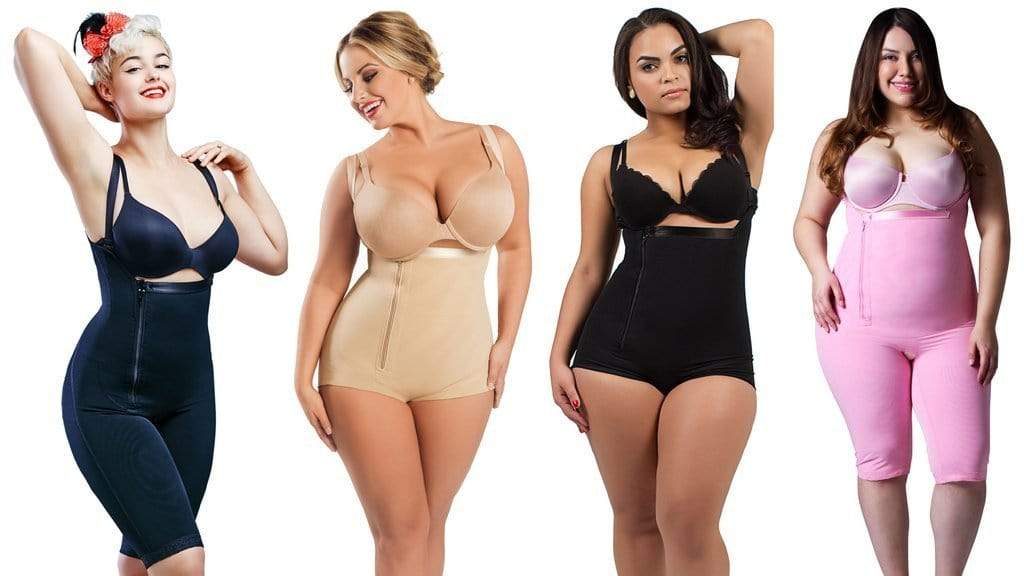 "The Leggings" by Diva's Curves.
Experience the desired quality from "The Leggings" by Diva's Curves. Step into our High-Waisted Compression Leggings and you will never want to step into any other pair of leggings. Perfect for everyday wear, these super comfortable full-length compression leggings define and curve your waist, smooth your tummy, shape your hips, thighs and rear.
"The Leggings" give you a noticeably sleek and defined look to keep you feeling fresh and cool from day to night. The moment you slip them on your waist seems to magically lose several inches and gives you an hourglass shape.
"The Leggings" feature a high waist for maximum coverage and a comfortable elastic waistband to prevent them from rolling down so say goodbye to constantly having to pull up your leggings and feel secure in any activity.
These compression leggings are equipped with long-lasting flat seams and a pocket on each side that lay flat, perfect for a wallet or cell phone and a hidden pocket in the back for a card or key.
These comfortable compression leggings help fight the leading causes of cellulite helping to soften, smooth and tone your skin. "The Leggings" use top of the line advanced technology fabric to ensure comfort, function, innovation and versatility.
Diva's Curves Compression Bra designed to provide compression and lift to the patient recovering from breast surgery.
This medical-grade compression bra is a vital component in the recovery from a breast reconstruction, mastectomies, or any other breast surgeries.
Diva's Curves Post Surgical compression bra will reduce swelling, protects and stabilizes the breast area during the surgery recovery period. Features include inside pockets to hold and keep breast forms (Breast Prosthesis or Ice Pack.)
Diva's Curves Surgical compression bra is easy to close and stays shut, with hidden hooks and eyes to align the bra underneath an easy zippered front closure. The shoulders have large Velcro adjustments, which won't shift during the day.
Style provides easy and flattering fit and does not show under clothing
XSmall to 3XL. Nylon /Spandex.
With Diva's Curves Success of making the best shape wear compression garments and post surgical garments, Now we at Diva's Curves working on a new produces for Plus Size Women's, A Post Surgical Compression Bra, and High End Compression Leggings. Sizes up to 4XL.
0 comments