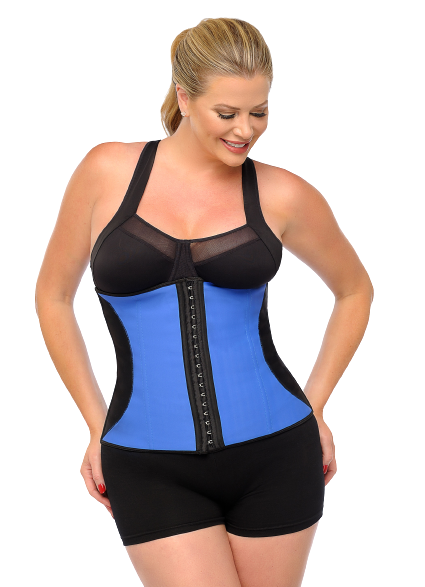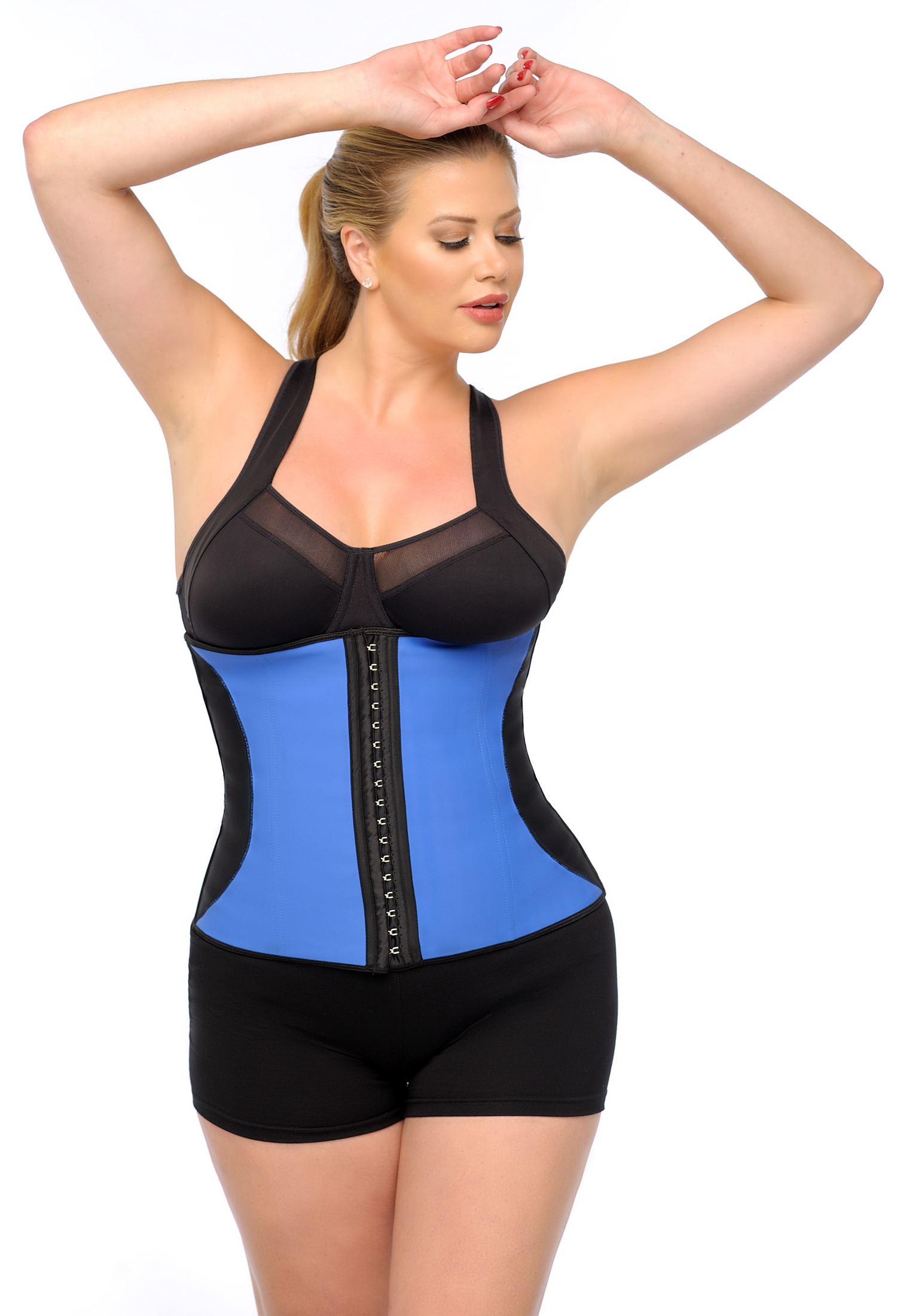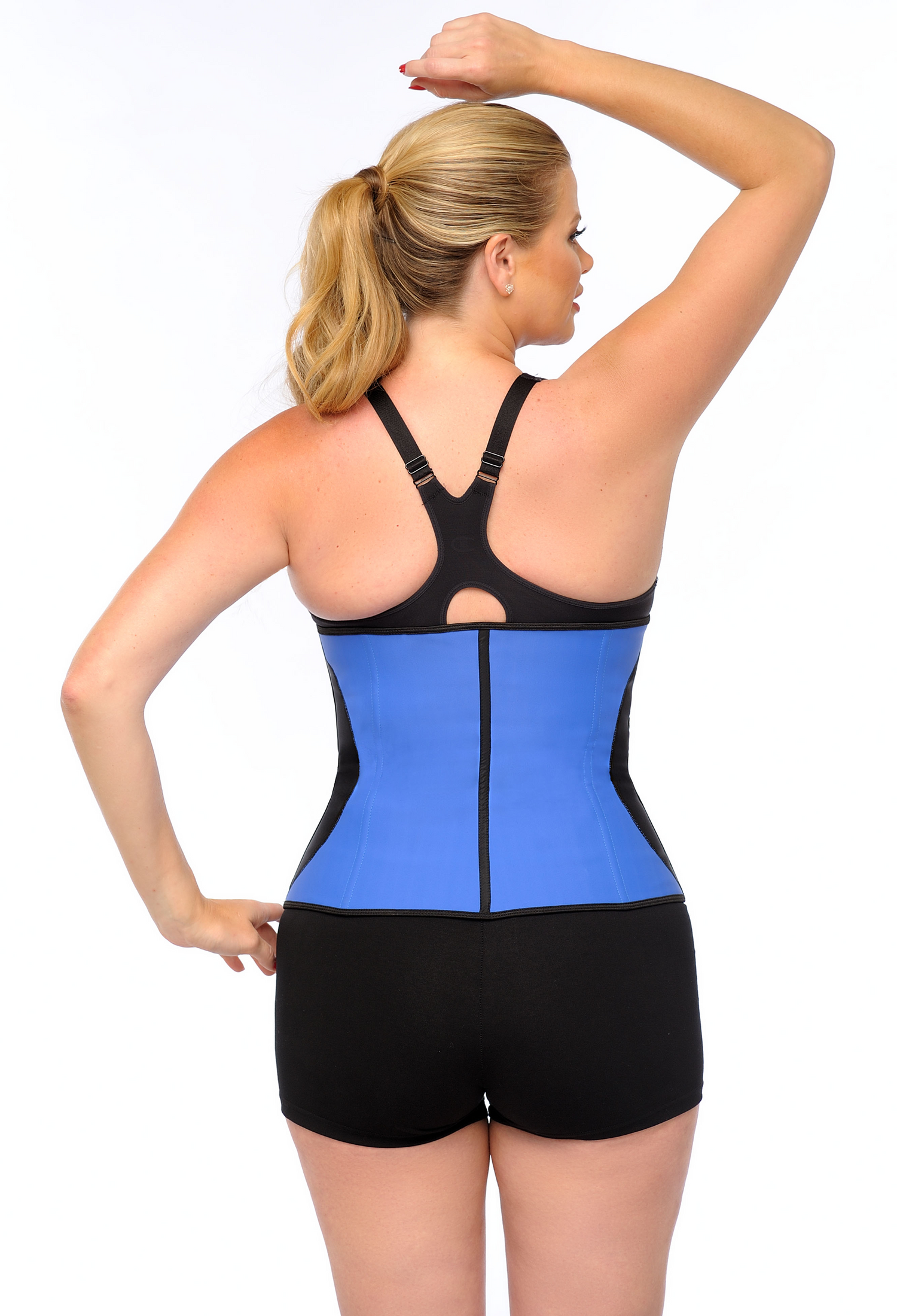 Diva's Celebrity Waist Trainer - Waist Cincher, Blue with Black Curve
Regular price
Sale price
$ 75.00
Unit price
per
Diva's Celebrity Waist Trainer - Waist Cincher, Blue with Black Curve

Diva's Celebrity Waist Trainer. Waist Cincher, with a revolutionary advanced pattern technique design to show off your curves and sculpt your waistline. This is the most comfortable waist trainer with multi-layered material, which offers maximum compression for an instant-slimming hourglass figure. It tightens and tones abdominal muscles, immediately flattens your tummy, curves your waist and improves your posture. Additionally it supports your skin while you are losing weight, increases circulation, and controls appetite. 
 Diva's Curves Quality Waist Trainer. Waist Cincher features: 
3 hooks for maximum sizing flexibility
9 Quality Flexible Spiral Steel Boning
A Unique Design to Show off your Curves
Comfortable steel boning for maximum compression and hold
External high quality latex, silky spandex & nylon on the inside
High compression
100% Latex -lining ( 96% Cotton - 4% Spandex )
Pink with Black Curve
Blue with Black Curve
Purple with Black Curve 
Black with Pink Curve
*This product contains latex. If you are allergic or highly sensitive to latex, this product may not be suitable for you.
How to Clean Your Waist Trainer

Never machine-wash your waist trainer

Most waist trainers contain latex. Machine-washing your latex waist trainer will make the latex melt, it will also be damaged by the chemicals used when machine washing.

How to properly wash your waist trainer.

Hand washing is recommended. Get a bowl of hot water, soft soap (shampoo works good) and a towel. Put a small amount of water and soap on your towel and softly rub the towel against the latex. Once you got every part of your waist trainer washed it is important that you put it up to dry. To fasten the drying process uses a dry towel to wipe the majority of water off.

Your waist Trainer should be completely dry before you wear it again. The steel boning needs to lay flat when not in use, don't bend it to fit somewhere as the steel if not dried and lay down flat could break and cause major discomfort when you wear it again